The primary objective was to promote a social message to step up and act as a helping hand for the society.
As one of the leading confectionary (candy) brands of Bangladesh with 'good mood guaranteed', Mr. Mango wanted to change up the negative habit of observing, or even participating in shameful acts.
To change the negative mood by doing something that would make a difference for the society overall, we came up with the concept of "SAME SHAME".
We showed how we are occupied with fake emotions of social media and often forget that there's a life outside of it.
People from all over the country connected with the teaser and main video, sharing their own reactions and stories with the brand.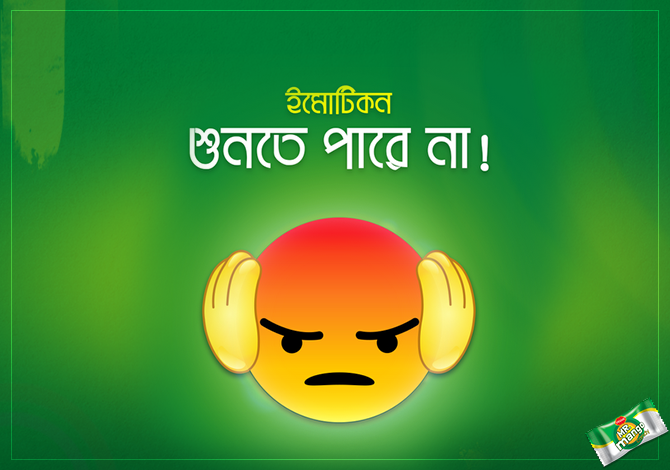 PRAN DAIRY OITIJJHER GHRAN
The idea was to create first ethnic recipe website as well as establish the existing brand equity
Bangladesh being a melting pot of all the different cultures that passed through our land, inspiring many of our local cuisines. So, for Oithijjher Ghran Season 3, we wanted to create awareness for this diversity amongst culinary enthusiasts
We launched the first ever Bangladeshi online portal of ethnic food recipes with the top 25 recipes along with other ethnic food recipes.
It was an integrated communication of Facebook, YouTube, banners ads, press and radio. It was also accompanied by a strong PR with the community partner COOK-UP and online seeding.
The submission was taken through email, Facebook inbox messages and comments.
The top 20 recipes were shortlisted, resulting in 'Oitijjer Ghran Season 3' winner, 1st runner up and 2nd runner up based on their local cuisine recipes.